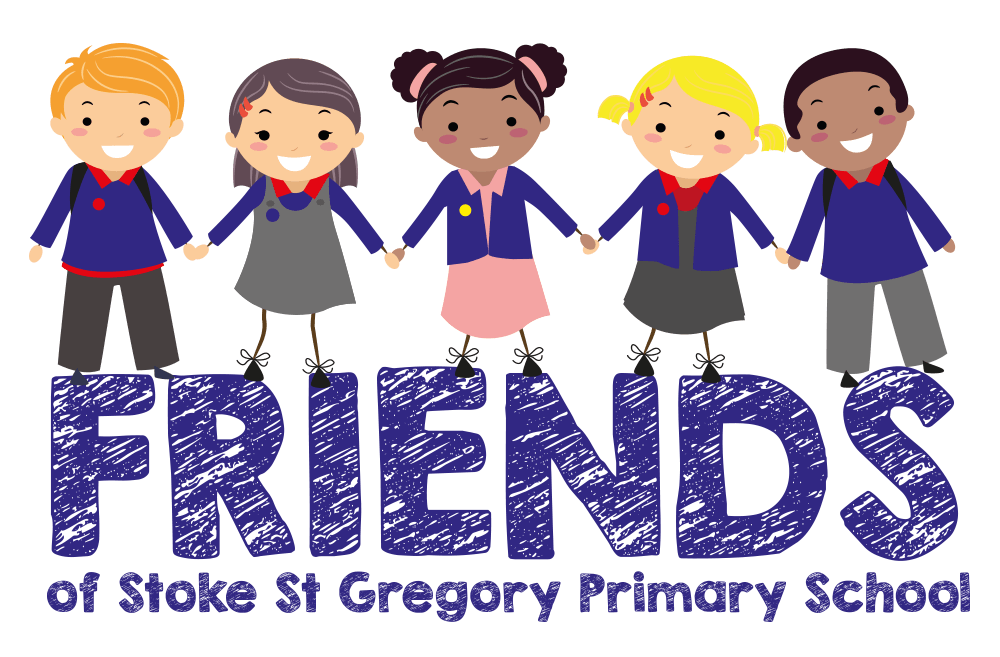 Welcome to the Friends of Stoke St Gregory School (FOS) page.
The aim of FOS is "to engage in activities which support and advance the welfare and education of the pupils attending the school". We do this via a number of fundraising events and activities through the year raising various amounts of money.
We had our AGM in October and it was lovely to see everyone who was able to attend. Although we sadly said goodbye to 3 of our previous committee members, we also have 3 new faces joining us which is great news.
We would like to thank Danielle and Debbie (our previous Chair and Secretary) for all their hard work over the years. Both Danielle and Debbie will be staying on the committee for the next year.
Our new Chair is Heidi Kelly and Elly Kidd is our new Secretary. Dominique, who has been hugely helpful already in the short time she has been in role, will carry on as Treasurer.
As we all know, schools are facing a lot of financial pressures and we wish to maintain or even increase the support we have given over recent years. We have had some great fund raisers already this year with Spring Walk, Miles in May, online Quiz and the bottle and sweet tombola for the opening of the Pavilion and are working towards lots of ideas for exciting events for this new coming school year. It's not too late to come and join us. We are a friendly and welcoming group and are always keen to see new faces and hear some fresh ideas!
You can also support us every time you shop online via https://www.easyfundraising.org.uk/causes/fosstg/ And amazon smile, add the charity the friends of Stoke St Gregory school, for all of you that use amazon this is a great way of supporting friends of school.
The lottery is another great way to support us and you even have a chance of winning something for yourself. https://www.yourschoollottery.co.uk/
As a committee we are looking forward to the year ahead and getting back to what we do best, raising funds for our school and providing some exciting events for the children too!
Many thanks for your continued support
Heidi, Elly & Dominque
Find us on Facebook 'Friends of Stoke St Gregory Primary School' to keep up to date with events
Friends of School Newsletter - March 2022
Our FOS Newsletter - November 2021