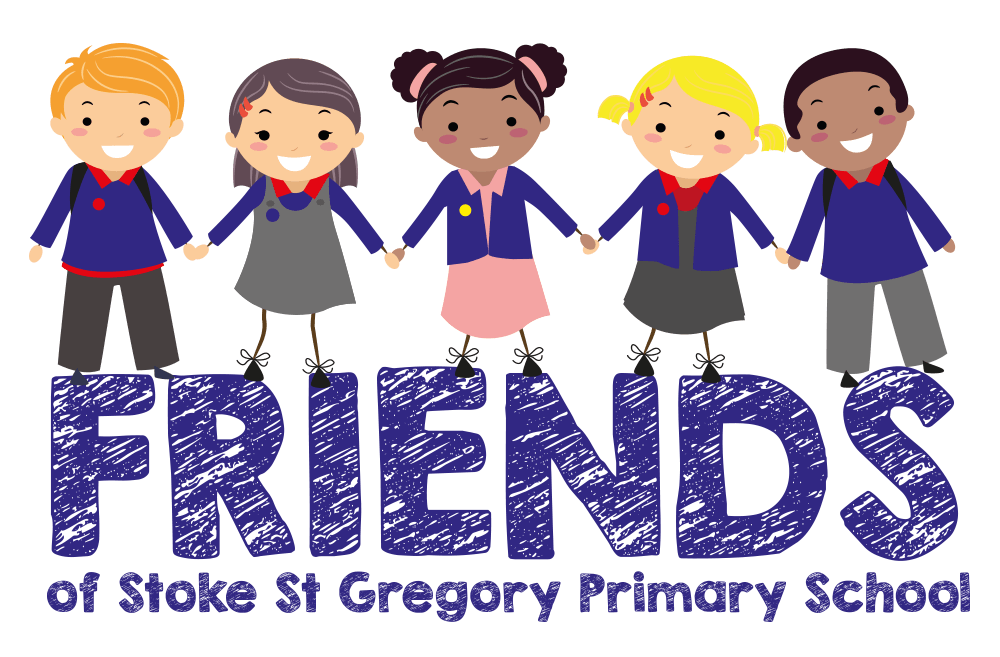 Welcome to the Friends of Stoke St Gregory School (FOS)
Hello and welcome back, we hope you all had a lovely summer and have settled back into the swing of school routines again. We have some great FOS events planned in the lead up to Christmas. We hope with your support, we can continue to raise much needed funds to support Stoke St Gregory Primary school. We say goodbye to our previous chairman Julia Timmins, who we will miss very much and welcome Elly Kidd as her replacement. Our secretary remains Sammi Baldwin and treasurer Dominique Ricci. The rest of our wonderful team comprises of Amy Carden-Smith, David Lane, Edini Vizi, Liam Elliot, Lisa Daniels, Rhoslyn Wynne, Sarah Zennaro and Sian Higgerson.
Please see below the ways you can help support us online.

Easy fundraising is free to join and every online purchase you make with a partner company, earns us a donation! Simple, just download the app and support the school. There is also the school lottery, purchase tickets online for a small fee and be in with a chance to win cash or prizes every month! easyfundraising.org.uk and yourschoollottery.co.uk
Please like and follow our social media pages where we regularly put updates as to what's coming up: Facebook: Friends of Stoke St Gregory School & Instagram: fos9278.
Friends of School Newsletter - Autumn 2023