Creative Arts
The Creative Arts encompass a range of subjects, including performance across art, music, dance and drama.
At Stoke St Gregory C of E Primary School, we believe that Music, Art, Drama and Dance are universal languages that embody some of the highest forms of creativity. A high-quality Creative Arts education should engage and inspire pupils to develop a love of the different subject areas. It should also increase skill levels resulting in more developed self-confidence, creativity and sense of achievement. As pupils progress, they develop a critical engagement with music, art, drama and movement, allowing them to create, to analyse, to engage with and to perform in these areas.
Every child at Stoke St Gregory is an individual and our Creative Arts provision is one of the many curriculum areas where we encourage all to thrive, to be themselves, to enjoy participating and growing, and to be the best they can be whilst demonstrating and developing their own unique flare!
See below for a little snapshot into some of the creativity in our school.
Same Inspiration, Different Creations
In Ravens (our Year 5&6 class), we have been working on some individually designed creative art that was all inspired by the same photos of the local area. These images demonstrate aspects of previous art techniques taught as part of the learning the children have received so far within art in school. They also demonstrate the unique way each child chose to interpret the initial images.
(June and July 2021)
Sketching Skills
Will loves to sketch and work on his shading skills. He likes to show depth and texture as he explores his use of shading.
Will is always seeking to make his art better and he said, "If I had more time, I would like to improve the shape of the hair in this picture."
(16.6.21)
Art inspired by Romero Britto (Summer Term 2021)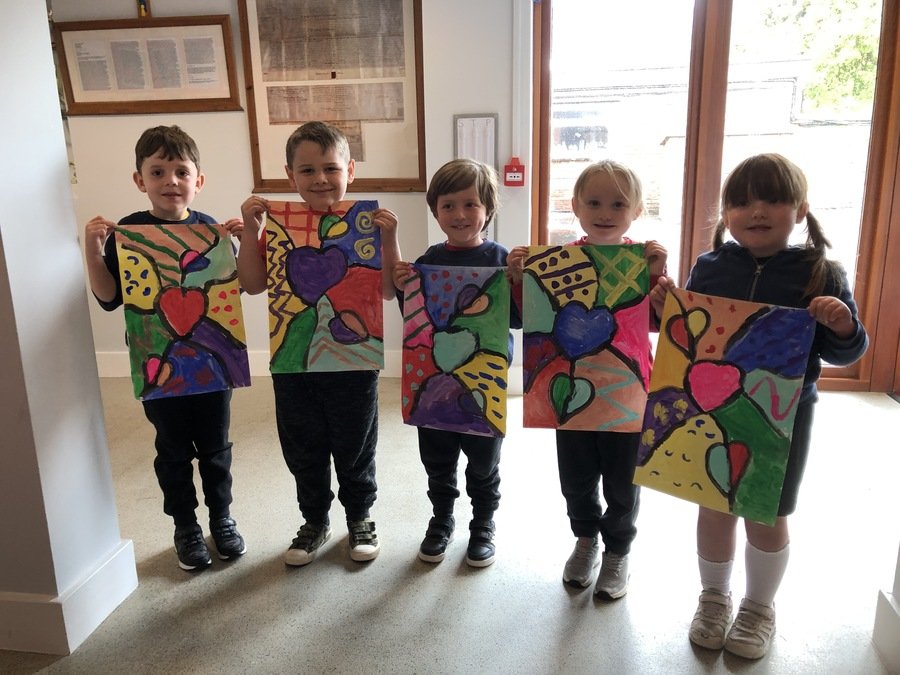 Art inspired by Van Gough, Picasso, Yayoi Kusama and Modrian. Can you tell which art is inspired by which artist? (Summer Term 2021)
Artwork inspired by Andy Goldsworthy OBE by Otter Class (April 2021)
Canopic Jars with creative flair!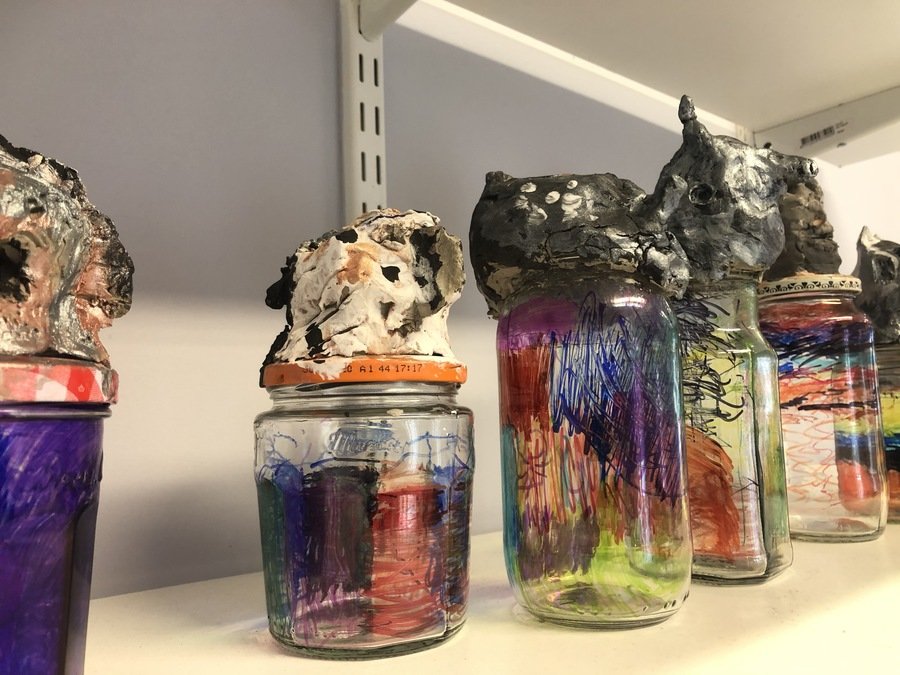 Instrumental Tuition
For children in Years 3-6, we are beginning a collaboration with Huish Episcopi where we will help to facilitate instrumental lessons within the school day. To register your interest, please click here. Lessons on a range of woodwind, brass, string instruments and piano are potentially available. (Sept 2022)
Christmas Performances by Kingfisher Class (December 2021)
Some Christmas Piano Performances (December 2021)
Piano Pursuits
Rachel Robinson teaches private piano lessons in school. We have put together a few performances from some of her pupils as a mini end of term performance. Next year, we aim to share performances throughout the year, as pupils reach a point of being ready to share their musical accomplishments. Well done one and all. Thank you Rachel for all your hard work. (July 2021)
Independent Explorations
Harry and Will have been exploring musical creation and performance. Listen to their latest piece which they have been working on during some of their break times. (July 2021)
Samba Band Showcase
Mr Selby from Somerset Music (aka 'Samba Band Man') has been focusing on rhythm work with Years 4&5 this term. Click on the video below to see a performance from today. In September 2021, Mr Selby will be returning to work with the new Years 3&4 and will be teaching them how to play the ukulele. (21.7.21)
A Concert with Tim
We enjoyed an outdoor concert with Tim this week. Tim is a local musician who is not only very talented but is also someone who wants to inspire and develop musical skills in anyone who is even slightly interested. The children loved to see (and hear) the different sized saxophones and the clarinet. Thank you, Tim!
Tim is able to offer instrumental lessons for children in years 3-6 from September 2021. If this is something you are interested in, please email the school office to express your interest in the first instance. (20.7.21)
When I Grow Up - Kacie and Maddi (April 2021)